Choosing the Right Washable Dog Bed for Your Pup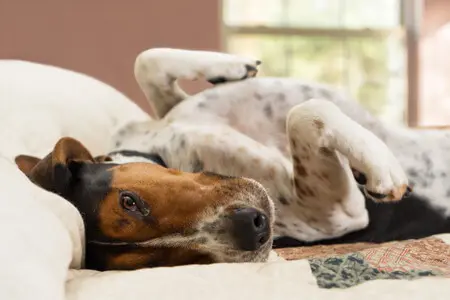 How to choose the correct washable pet bed?
Dog's sleep on average around 12/13 hours per day. So for almost half their life they will be snoozing! The favoured sleeping position that your dog adopts may help you choose the right bed for your dog. There are so many to choose from, so a good place to start is to make note of how your dog likes to sleep.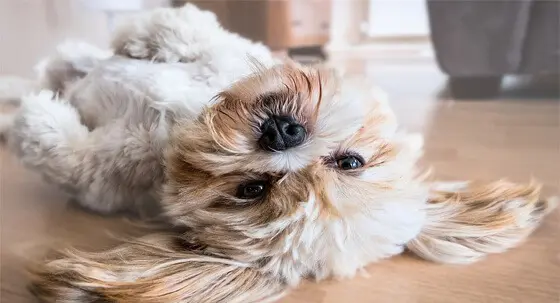 Sleeping positions
The side sleeper – This position is one of the most common sleeping positions. It shows that your dog is relaxed and secure in their home and surroundings. This position allows freedom of movement as you may notice your dog 'running' in his sleep!!
Curled Up – This is also a common sleeping position, particularly if its colder weather. By curling up your dog is naturally preserving it's body heat and protecting its body from predators whilst it sleeps.
The Superman – Some dogs love to sleep on their stomach with all four legs stretched out. Smaller dogs and puppies often take up this position. This style means they are ready for action at all times!
On the back with legs in air – Dogs that sleep like this feel very secure and content. A dog in the wild would never sleep in this position as it exposes the whole body to predators and will easily loose body heat. This is a particularly favoured position for Cocker Spaniels!
Dog Bed Styles
Okay, so we have looked at how dogs prefer to sleep, lets look at the bed types. Whatever style you choose, it is always best to have a washable luxury dog beds to keep your dog bed clean and fresh.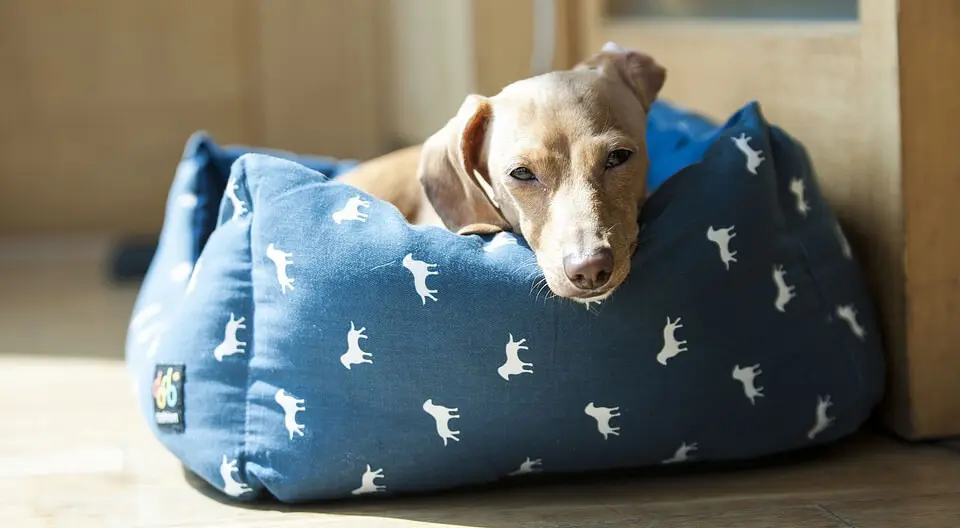 The Mattress or Duvet style bed
Side sleepers and those that like to sleep on their back or stomach, may prefer a mattress type bed which allows the dog to lounge and stretch out. This type of bed is also better for large breeds. If you are looking for a washable dog bed to use in the car, the mattress dog bed style is a good one to choose as they come in varying thicknesses. There is also a cage mattress available.
The High Sided Dog Bed
This type of bed can be round, square, oval or donut dog bed shaped. There are many designs. Some have high sides and some have padded sides that act like pillows. Most dogs that curl up to sleep would prefer this style as it will give security and support.
The washable Puppy bed
Paws Plus One can also offer a dog bed specially designed puppies first bed for a puppy, it is important that it is a washable dog bed and one that will last for a good part of puppy hood. This particular bed has removable sides so will 'grow' as your pup gets bigger.
The Raised Pet Bed
The raised dog bed is ideal for all dogs that live outside and great for outdoor camping and caravanning as it is easy to fold up. As it is raised off the floor it will keep your dog dry and damp free. Outdoor living means dogs get very muddy, especially in the winter months so a washable dog bed is definitely needed. These beds can be regularly hosed down to keep them clean. All style of sleepers would be happy with this bed, but if your dog does needs some support a high sided bed could be put on top! Or extra comfort can be provided with a padded mattress or fleece blanket.
You can buy a perfectly washable bed for your pooch from here.