Dog Photography Competition – Tips For Photographing your pet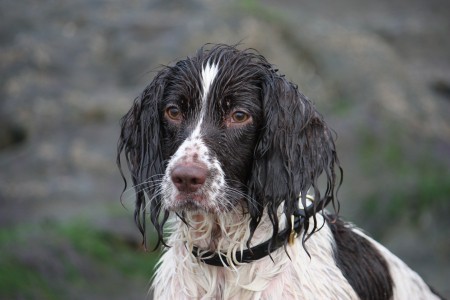 Pet Photography Competition 2018! 
Our 2018 dog photography competition has now opened!! To take part and enter the competition. We are looking for a great picture of your dog or dogs playing or working in the countryside to capture the landscape. The theme for this years competition is 'Paws enjoying the countryside'.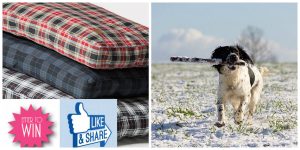 To be in with a chance to win a brand new Danish Design dog bed please follow the below rules
Send your entry photos via e-mail to [email protected] marked 'comp2018' in the subject box with a short description about the picture
To be officially entered into the competition all participants are requested to 'share' the competition Facebook post by clicking on the share button here.
All entries must be in by the 19th Feb 2018! Where all the entries will be verified and checked and the pictures that best meet this years theme will be shortlisted. Secondly the Paws Plus One team will then take a judge and take a vote as per each picture to select a winner. The winner will then be contacted in regards their prize.  You can see below last year's winner.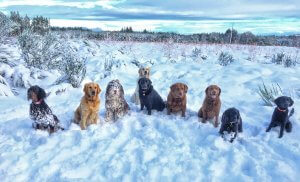 Tips for photographing your dog
All dog owners love to take photos of their dogs, but often that special moment has gone before you have your camera ready!! Pet photography is not easy and the following tips may help to get that favourite shot.
Don't be taken by surprise and plan. Take someone with you to provide distraction with plenty of treats and toys. You will need someone to engage play and get your dog into position without him being aware of what is going on! Try and keep the photo as natural as possible.
If you want a head shot, use the zoom on your camera which will allow you to move further away, but still capture a close up image. If you are just photographing head and shoulders make sure the eyes are clearly in focus. The eyes should be position two thirds to the top of the frame to create a balanced photo.
It is a good technique to  photograph your dog outside using natural light. A classic rule to remember is to always have the sun behind you which will protect the lens from flare. When photographing dark haired dogs, having the sun shine on the dog helps to lift shadows and bring out the shine and colour variations in the coat. However, the typical English weather is usually cloudy but this, actually, is the best condition for photography. Photographers call cloudy days nature's soft box, so don't be dismayed if your planned day is overcast.
If you are using a flash indoors, one problem can be 'green eye', similar to the 'red eye' effect in people. Animals tend to show a greenish-yellow tinge to the eyes which is the light bouncing off the back of the retina. Strangely green eye appears more noticeable in older dogs. To reduce getting the 'green eye', one option would be to avoid using the flash and raise the ISO setting if you have this facility on your camera. Select a higher setting when the light quality is poor and a lower setting when it is good. However, most image software programmes on computers have the ability to remove 'red eye' and adjust the colours.
Taking photo's in warmer weather can get your dog hot and excitable and consequently they will pant with the tongue hanging out. Sometimes this will give the dog a happy expression and 'smile' but some dogs have very long tongues which can become the focal point of the photo! Get the dog to focus and close his mouth by creating distraction; try using a squeaky toy behind your back. If the dog is interested he will close his mouth.
A good tip is to try to be as creative as possible and get colour in your shots. Use nature – wild flowers, even dandelions are colourful! Use props such as wooden garden furniture, pots and ornaments. If you are photographing indoors using a sofa or armchair, cover the seat with material to highlight the dog's coat colouring. A black backdrop will help draw attention to the dog's expression. Red will give a sense of authority to the shot and is a particularly good colour for Dobermanns, Rottweilers and German Shepherds.
On many digital cameras you can select either the shutter speed or aperture as the priority facility. You will need to experiment with these functions. A faster shutter speed will freeze any movement in your photograph whilst a slower speed will blur a moving object. Using a faster shutter speed will create great shots of your dog in mid air catching a ball or jumping.
Patience is a virtue and to get the best photo's you will need endless patience. But keep practicing and you will be rewarded with an album of great memories of your much loved dog.
For more help with amateur pet photography click here
Good Luck!!