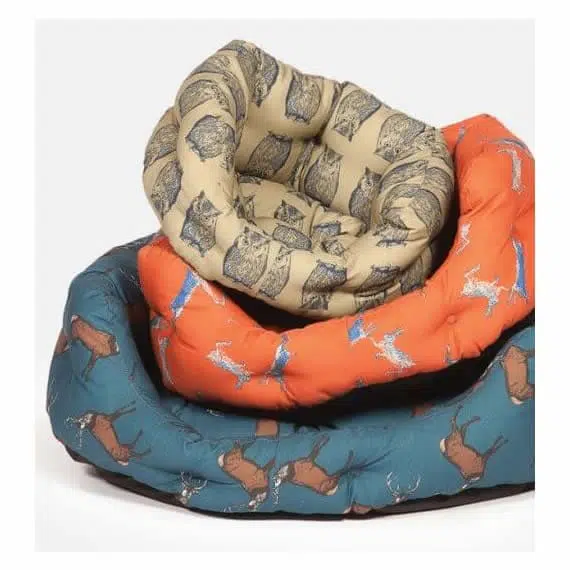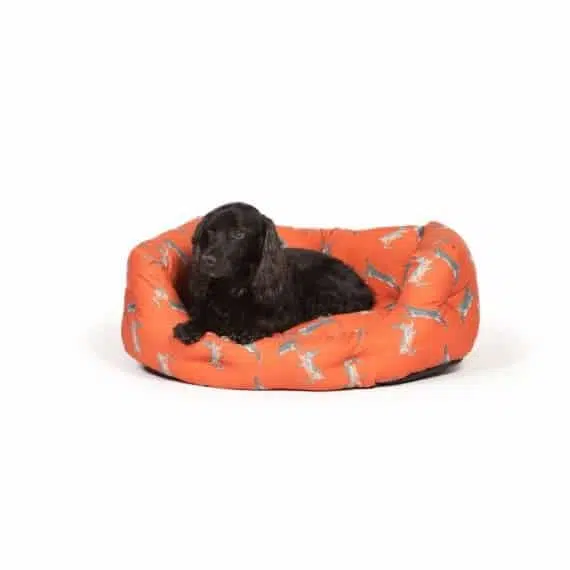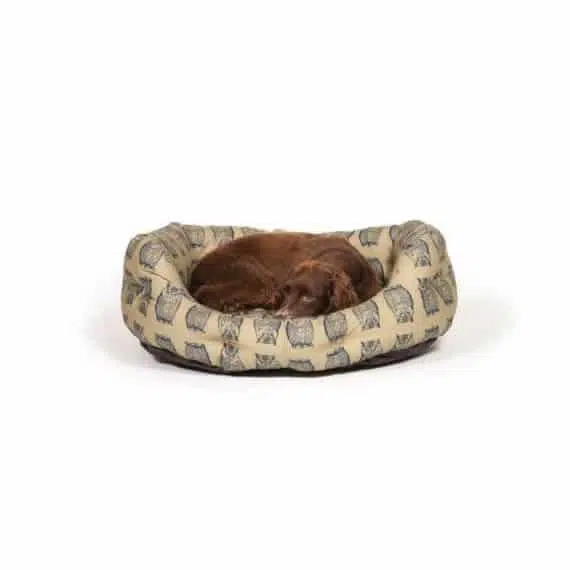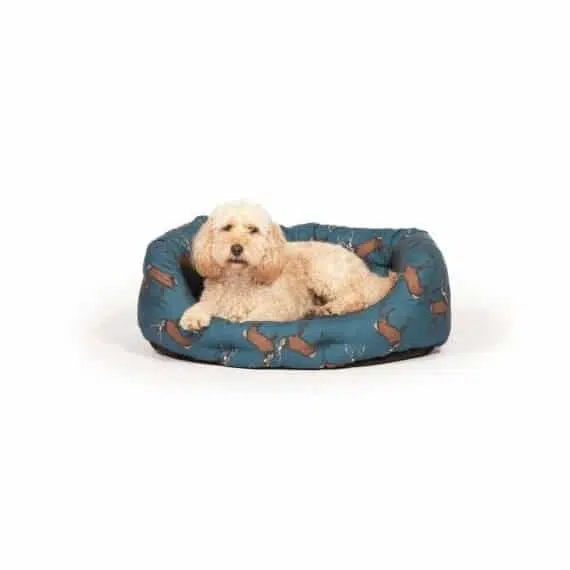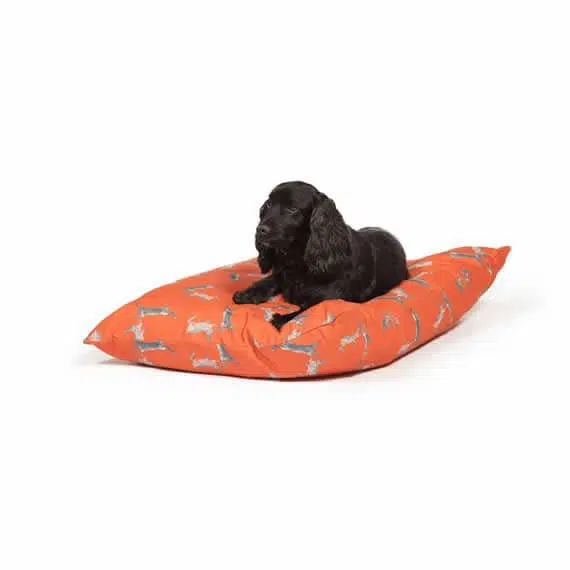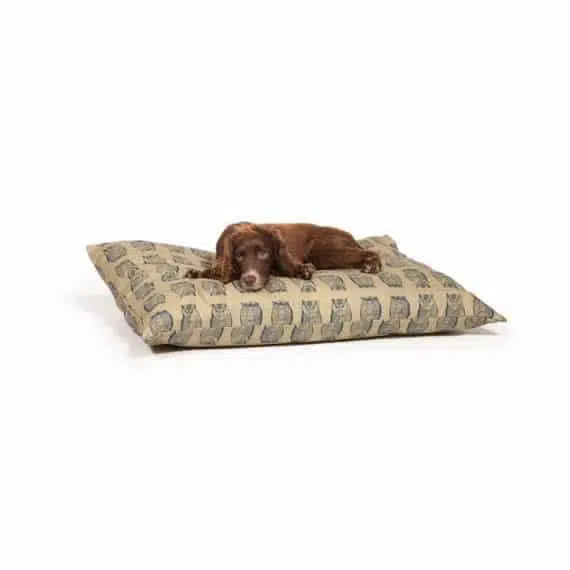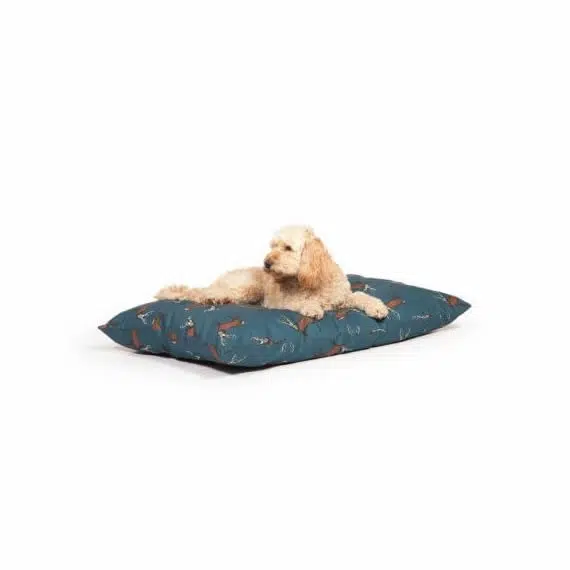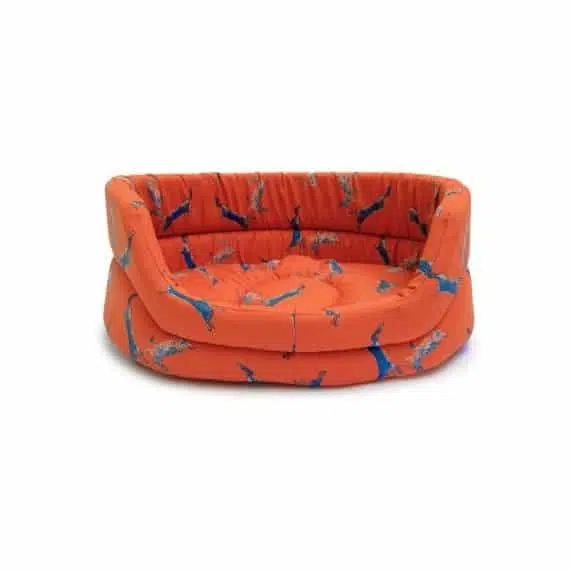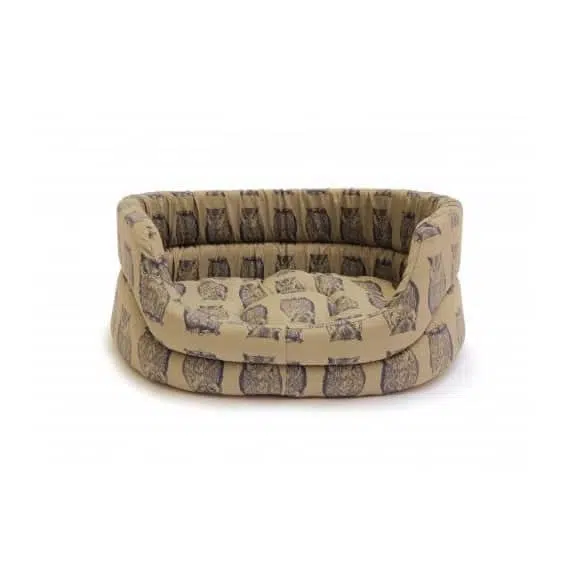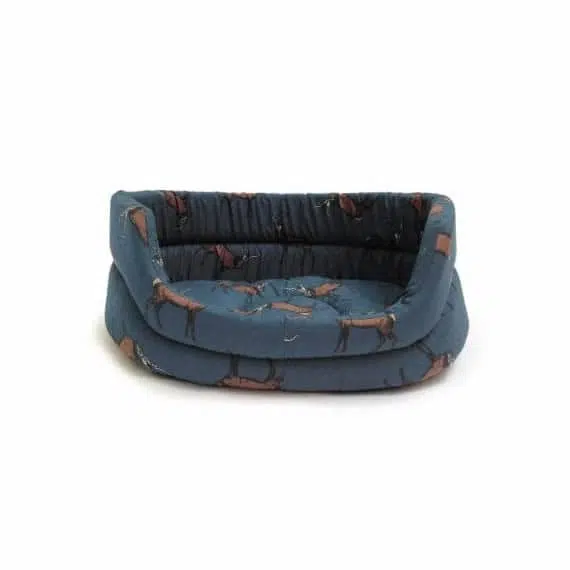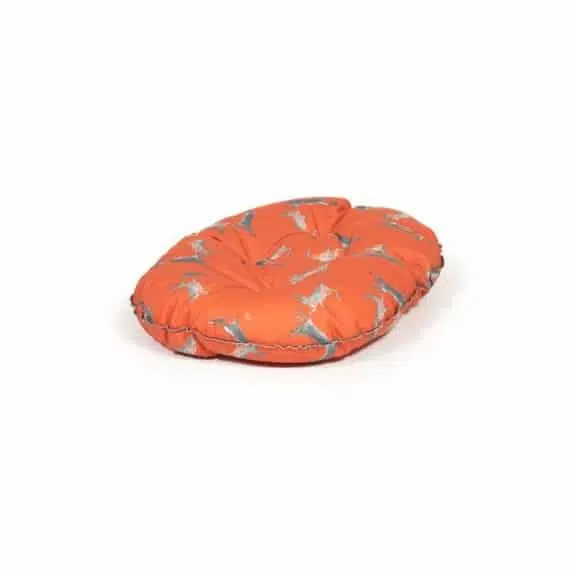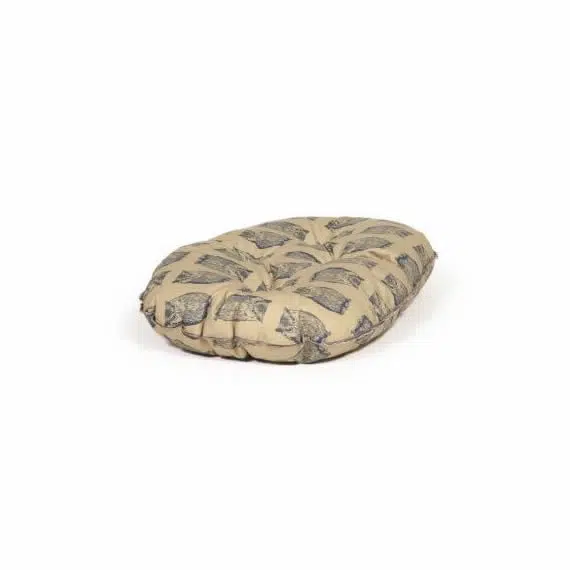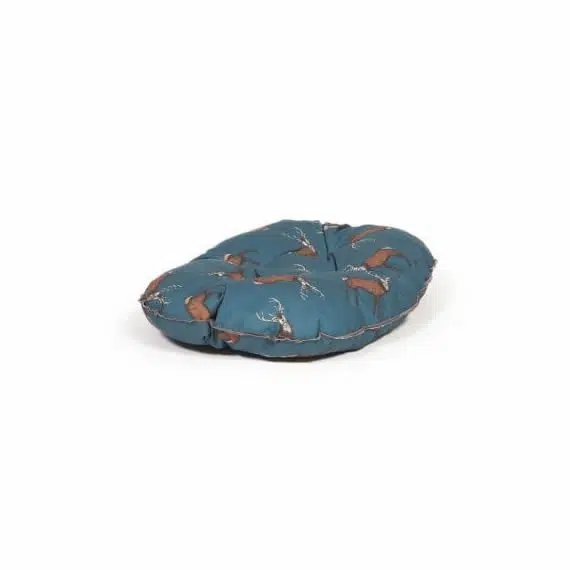 Animal Printed Woodland Danish Design Dog Couches | Luxury Dog Beds
The Woodland Range was designed with the British Countryside in mind, featuring three different uniquely individual animal prints of Boxing Hares, Owl and Stag.
Luxury Woodland Dog bed Range by Danish Design
£14.40 – £69.50
Compare
This range of luxury dog beds by danish design are popular for all breeds large and small dogs. With the wide size range you are sure to find the best fit for your dog.
Luxury Woodland Dog Bed Range Features:
The Deluxe Slumber is a well padded dog bed to give the best luxury sleeping experience
Very supportive and comfortable bed for an older dog that needs that extra bit of support
The Luxury Deep Duvets are super soft and any dog that likes to stretch out, is the answer for them.
The Boxing Hares has a rich russet background with eye catching blue hares. The Owl is a rustic print on a subtle willow colour background with contrasting navy owl pairs and the Stag is printed on a midnight blue background reflecting the colours of the forest at night
All products are 100% cotton fabric with sumptuous fibre filling. This design is available in Deluxe Slumber Beds, and Luxury Quilted Mattresses (for plastic beds) and Deep Duvets.
Scroll through the luxury dog bed range and pick out your style and then your favourite animal printed design, they all come in various sizes, ideal for any pooch!
Woodland Deluxe Slumber bed:
The Deluxe Slumber bed is a circular shaped bed featuring luxury deep filled and quilted high side fibre shoulders for extra comfort with a matching fibre filled removable mattress offering warmth and comfort. The complete bed is fully machine washable on 30 degree wash or hand wash. Available in five sizes.
Woodland Luxury Deep Duvet:
Available in Medium and Large sizes. These duvets are filled with super soft thermal luxury polyester fibre to give a sumptuously soft, warm and comfortable mattress. The duvet has a removable cover and the whole duvet is fully washable and quick drying. Spare covers are available.
Woodland Luxury Quilted  Mattress:
These dog mattresses are designed to fit oval plastic beds and are quilted and filled with deep luxury supersoft polyester fibre to give softness, warmth and comfort. Eight sizes available so you are bound to find one to fit your plastic bed. This mattress would also be suitable as a cage mattress.
Animal Print Dog Couches  – Luxury Dog Beds by Danish Design Review:
We love this unique country inspired design with the fabulous rustic colours and animal print. The Owl Deluxe Slumber bed has been successfully tried and tested by our canine bed tester. It proved to be a great success, withstanding the harsh treatment of an adolescent Spaniel! It looked great in our kitchen and brought a touch of the countryside indoors.
All of these super luxury filled dog beds are manufactured to meet British Standard 5852, 1982 part 2, source 5, and the fibre used in all products is fire retardant and complies to Fire & Safety Regs 1988 BS 5852 Ignition Source 2.
| | |
| --- | --- |
| Type | Deluxe Slumber, Luxury Duvet, Quilted Mattress |
| Design | Hare, Stag |
| Size | 18" 45cm, 21" 53cm, 24" 61cm, 27" 68cm, 30" 76cm, 33'' 84cm, 35" 89cm, 36'' 89cm, 40" 101cm, Med 71x98cm, Large 87x138cm |
YOU MAY ALSO LIKE..
Includes products updated are similar or are same of quality