Finding Reputable Dog Breeders – How To Choose A Breeder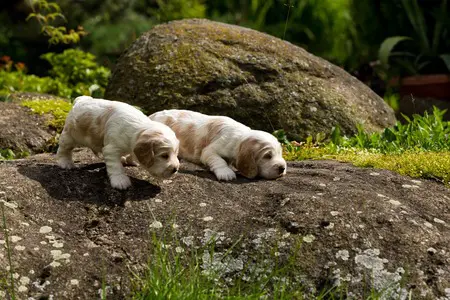 Finding The Best Reputable Breeder And Puppy
You have done your research and decided on a breed. The next big step is to find a reputable breeder. The best way is to find a  reputable and registered breeder is with the Kennel Club Assured Breeder Scheme here.  Being a part of this scheme makes sure all the correct guidelines are followed and that puppies are happy, healthy, vaccinated and wormed and socialisation has already started before leaving the litter for their new home.
Don't be put off if you find a breeder that has been rearing puppies in a kennel or barn outside. It does not mean they have been neglected. Most good reputable breeders will keep the mum and her litter indoors for the first couple of weeks. Then transfer them to a safe area outside where they will have more space to romp around. As long as they receive plenty of socialising and they are kept in a clean environment, the puppies will be well raised. You will find that most gun dog breeders always keep their puppies and dogs kennelled outside. However, if pups whether kept indoors or outside, are shut away and only getting basic care, they will not be ideal puppies to buy as they will not have had any essential socialisation and life experiences.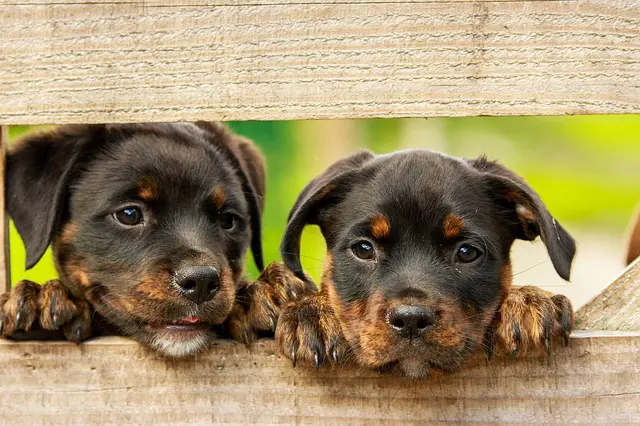 Signs To Look Out For With Dog Breeders
It is unfortunate that there are so many shady so called 'breeders' and back street dealings with puppies. There are some that will buy in puppies to sell on and the 'mother' dog you may be shown has nothing to do with them. Always ask to see the puppies with the mother while they are very young and see how they interact. This will also give you a good indication of how they will look as adults.
Whilst some bitches will be quite happy for you to have interaction with their pups, up to 5 weeks old the mother will be very protective of her young. Some may not be very happy to have visitors around. Some can get quite distressed or even snappy and if that is the case and the pups have to be separated for your visit, this does not mean the bitch has a bad temperament as some of the sweetest bitches can get very protective whilst pups are so young.
If the breeder does show the pups and mother to you separately and then when you have left the litter, allows the mum to rejoin her pups so you can see she is the real mother, you can be assured that this is a good breeder who is considerate of the mum's needs as well as yours.
Don't expect to see the father with the puppies as they are often separated from the litter. Usually the bitch will not want any adult dog near her young.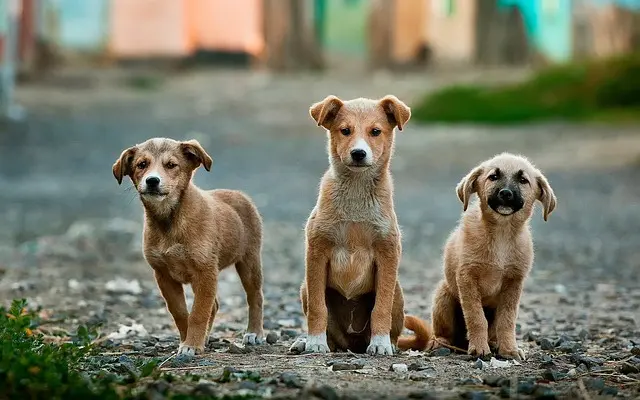 Top Tips On Choosing The Puppy From The Litter
When looking at a litter, a well socialised litter of pups will come bounding up to check you out. If you are looking for a bold dog, the first one to approach you may be the one for you. But bold dogs don't always fit with everyone and you will need the pup to fit in with the family. There may be one pup that will stay a little longer to interact with you on its own. This is often the one that has chosen you and the one you should go home with.
The pup who is sitting apart from the rest of the litter and observing you from a distance, may not be as shy as it appears. Often these are the more intelligent pups and maybe a good fit for someone that is looking for a close one to one bond. This pup may not be good for a big noisy family. The shy type or 'thinkers' can be demanding to train, but still make good dogs. Don't dismiss this one if you can manage a clever dog.
However, a pup that runs and cowers and appears nervous of human contact could be a difficult one to raise. This puppy is perhaps better avoided unless you are up for a challenge or unless skilled in puppy rearing.
The saying goes 'never choose the last pup', but don't worry, process of elimination means there will always be one left! That doesn't mean it's a bad choice. It just may not have been the right colour, temperament or whatever, for the other families. If you like the last pup and it likes you, don't be put off the other pups have gone first.
Good breeders spend a lot of time with their puppies and get to know each one well. Sometimes they will direct you towards a pup they think will fit well with your family.
What To Do After You Have Chosen A puppy
For the first few weeks or until your pup has had all it's vaccinations and the all clear from the vet to start the big experience outside, all you will need as a start is a crate, a nice comfy bed and blanket and a simple collar and lead. Don't forget the toys, pups love to play and training can start straight away through playing and teaching them to sit, stay and fetch.
Most of all, enjoy your puppy, show him everything in the big wide outdoors – good socialisation is the key. They grow up so fast and it is such a fun time. This is basis for a good all round happy adult dog. If you require any other support or assistance in choosing your next puppy please contact us