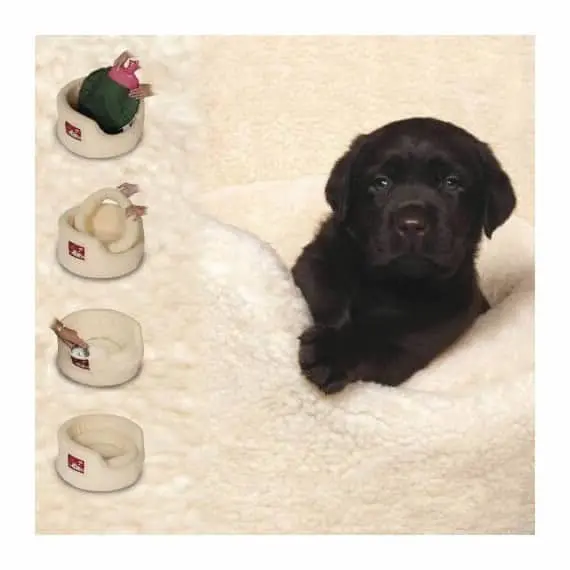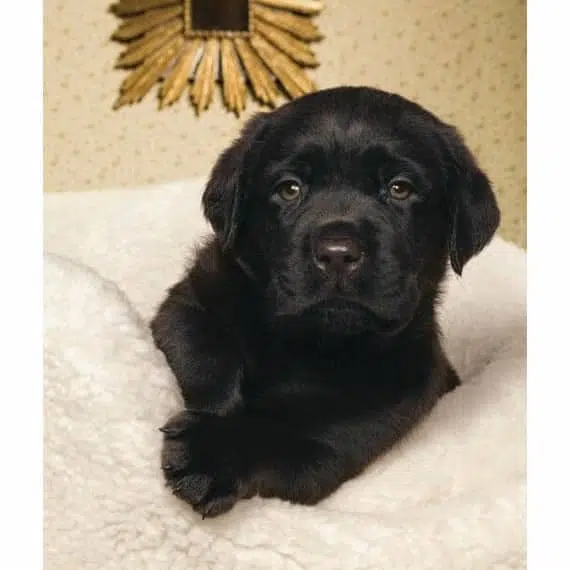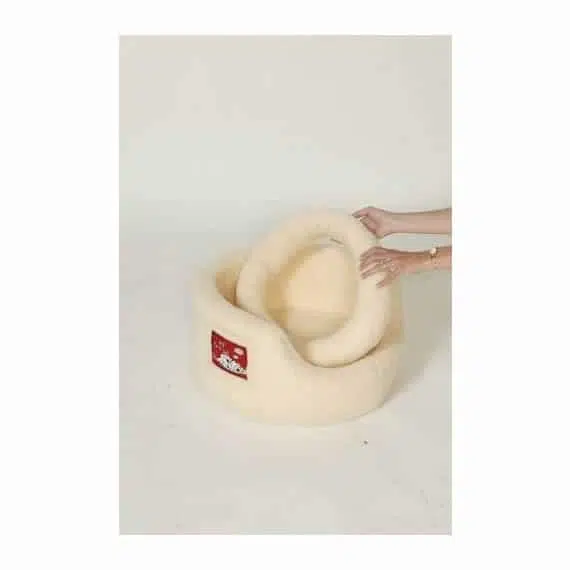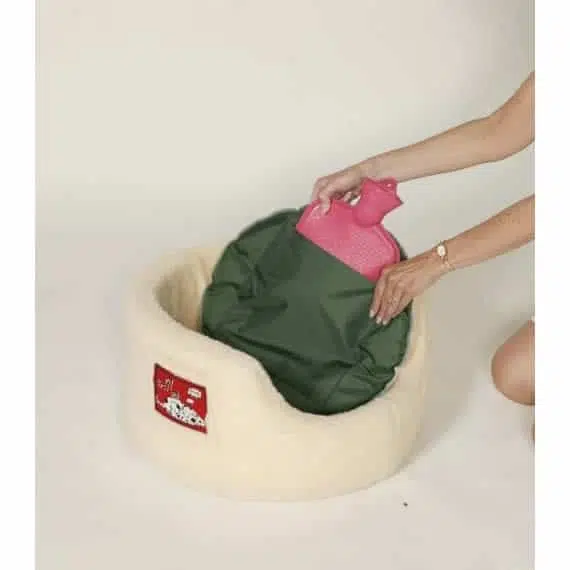 Puppies First Bed – Soft Round Puppy Bed
This puppy bed is specially designed, unique bed for puppies. A soft, round bed in Sherpa Fleece for total all round comfort and warmth. The outer fleece cover is removable for washing. As puppies do not stay small for long, the innovative design of this first puppy bed incorporates a comfort ring filled with soft fibre Sherpa.
Donut Shaped Supportive Puppies First Bed
£40.99
Compare
Fleece, which will not only give an added feeling of security for those early days, but can be removed as the puppy grows bigger to give it more bed space.
Available in cream
One size only measuring  56cm diameter x 26cm height.
'Tick Tock' pocket
Pouch for Heat Pad
Waterproof base ready for any toilet mistakes
Comfort Ring
Ideal to be used in a cage
Not only that, underneath the inner cushion there is a pouch to take a standard size 'heat pad' to provide extra warmth in cold surroundings. The bed has a heavy duty waterproof nylon base for protection and the cushion and comfort ring is fully washable. Not sure how much more you can add to this bed, but This puppy bed has a handy 'tick-tock' pocket attached to the side which can be used to put a ticking clock inside!! The ticking can mimic the heartbeat of the pup's mum and helps to settle and reassure a young pup away from the litter for the first time. It can also be a useful place for storing a favourite toy.
Benefits to this puppy bed
Puppies are hard work and many new puppy owners struggle with the night time disturbed sleep as the pup is missing its littermates and mum. This bed provides the 'snuggle' factor and the pouch for the heat pad is a great idea to replace the often used hot water bottle which can leak.
The 'tick-tock' pocket is a clever idea which could be the saving grace for a pup that just won't settle. The bed could be used in conjunction with a cage to make the pup feel really secure and provide a comfort 'den'. As an added bonus, it is fully washable and quick drying. Heat pads can be obtained from leading chemists and are not included.
Puppies First Bed- Soft Round Puppy Bed Review:
What an amazing puppy bed! A lot of thought has gone into the design of this purpose made bed for puppies and a happy pup is a happy owner. The first step is getting the pup to feel secure and reassured, especially at night time and this bed will certainly go a long way towards achieving a good night's sleep! What pup would not want one!
YOU MAY ALSO LIKE..
Includes products updated are similar or are same of quality