Best Large Dog Bed – Top Tips Choosing Big Canine Beds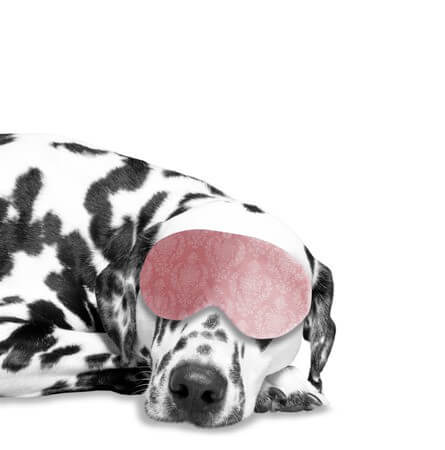 Choosing Large Dog Beds – How to choose & What to Look For
The best and most suitable large dog bed can be a difficult decision. Do you have a Labrador, Great Dane, Newfoundland or other large dog breed? If so you're going to want to make sure the bed you choose will allow your dog to have all the comfort required.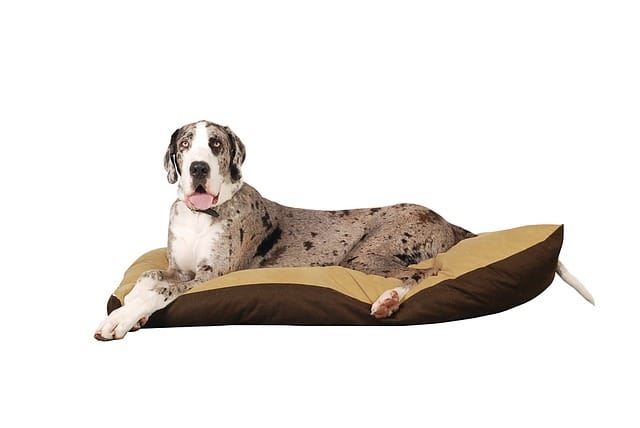 5 Top Tips – Choosing Big Canine Beds
When choosing a large dog bed you need to bear in mind how they tend to sleep, do they curl up or do they stretch out and rest, you also need a dog bed which will provide the build quality and offer the support for the weight and length of the dog.
Measure from his/her nose right to their back-end where the tail begins.
Measure the length of the front legs.
Do the same for the rear legs.
Add them all together
Now deduct half the length of his/her front legs from the total. The reason for this is when extended most dogs don't exceed the end of their nose too far.
Best Large Mattresses for Dogs – Types, Sizes and Shapes
This should give you a pretty good measurement of their sleeping space:
| | | |
| --- | --- | --- |
| Large | 55 x 45 | Collie, Springer Spaniel, Labradors, Hounds, Pointer |
| X Large | 65 x 55 | Ridgeback, German Shepherd, Greyhound, Great Dane, Rottweiler |
| X Large + | 100 x 70 | Irish Wolfhounds, Saint Bernard, Bullmastiffs, Newfoundland |
Once you have determined a good estimation of the size of bed, it is not an exact science a guesstimate will be sufficient. You know how your Dog sleeps you can think about shape and material. We have taken the liberty to give you some of the best options for a large dog bed and some of the best liked by our customers and their dogs.
The Donut Dog bed is an excellent shape and comfort for any dog that likes to curl up, it is machine washable and superb at wicking away moisture, therefore can be ideal for working dogs and would make a great bed for a Labrador or Springer.
The Beco Mattress dog bed is the ideal large dog bed for the one that likes to stretch out and rest in comfort. This dog bed is super soft with a luxury supportive filling, with great build quality able to endure chewing. This does come in an 'extra large' ideal for Newfoundland size breeds if you would like to order an extra large dog bed please contact us to place an order.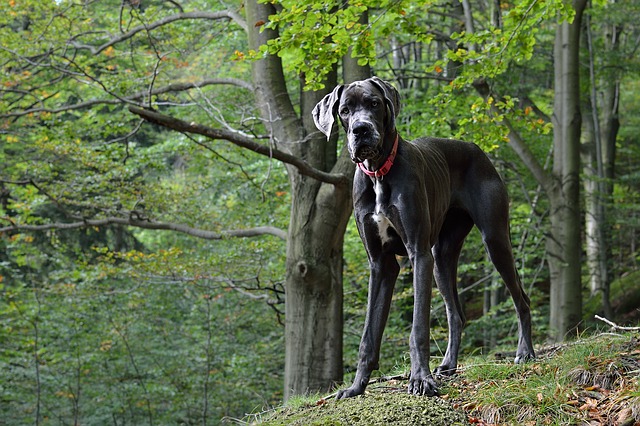 Extra Large Dog Beds – Large Breeds
At Paws Plus One we are proud to be able to offer the Orthopedic Dog Bed. This sort of bed is the perfect answer to the large dog such as the Great Dane and Mastiff.  These extra large breeds will require extra support. This bed offers the ultimate of comfort with a central layer of pocket springs.
Please contact us if you require any assistance choosing the correct large dog bed, we are always happy to help via e-mail at [email protected] or via the contact page