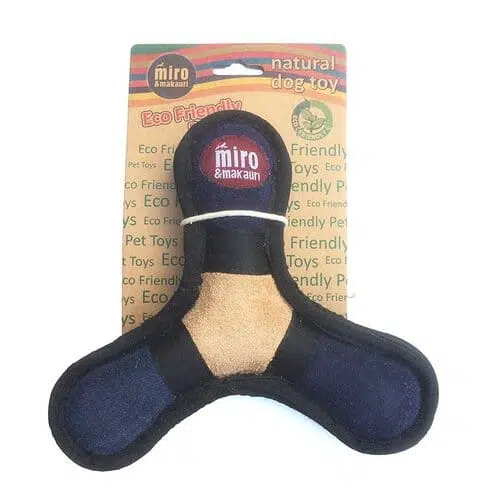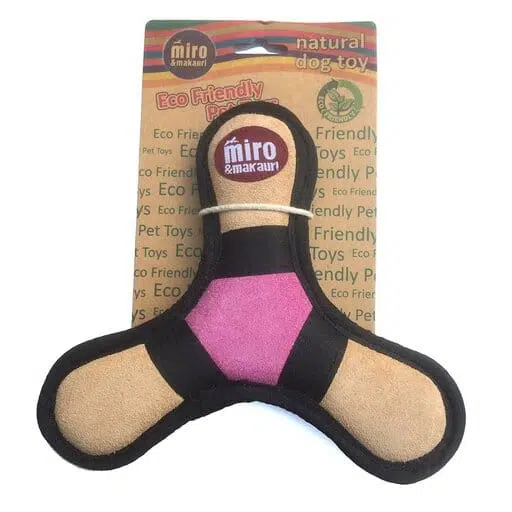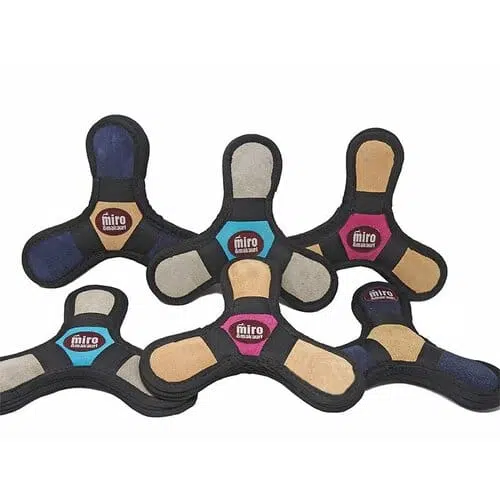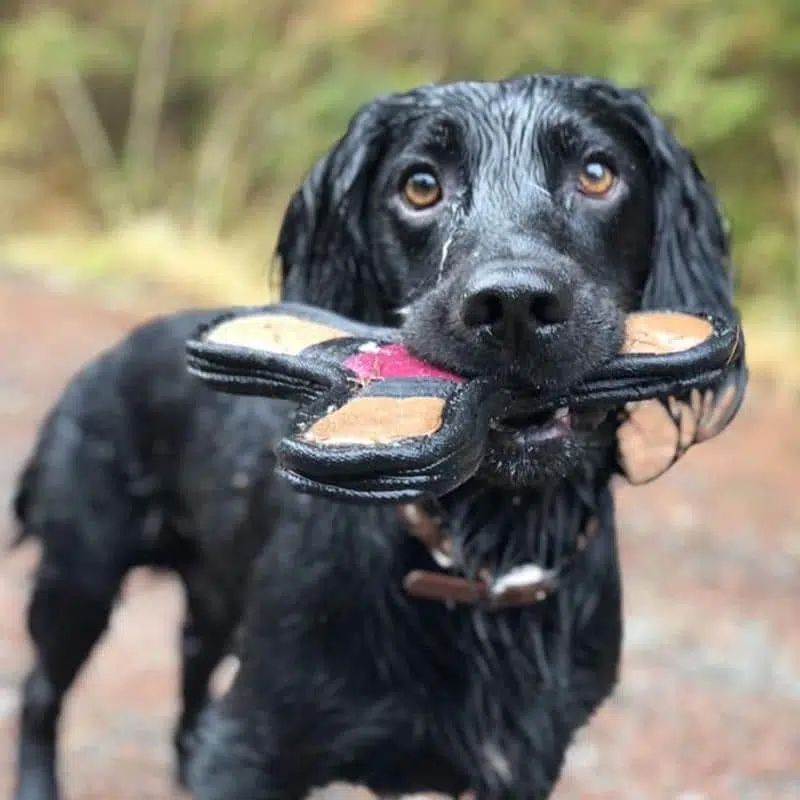 Tuff Chucker Dog Chew Toy Blue | Eco Toys – Paws Plus One
Tough Waterproof Dog Chew Toy – "Floats on Water"
This is a tough, robust and hard wearing toy for those hardened, toy destructive dogs! No soft stuffing here! Made with natural leather on the outside and 4 layers of durable natural rubber underneath. Great for playing in the water.
£7.99
Compare
Each layer has webbing on the outside to create a strong edge. This toy will also float on water, so great for water play and a good old game of chuck and fetch to work off energy.
Measures 23cm from prong to prong
Available in three colourways: Navy/Natural : Pink/Natural : Blue/Grey
Waterproof and will float in water
Very good fetch toy, great for throwing
Size – 23cm from prong to prong
Waterproof Tuff Chucker Chew Toy Review:
Whilst no toy is indestructible, this is one of our toughest toys and will withstand harsh treatment. It is very good fetch toy and great for playing with your dog in the river or sea.
Would love to have feedback from customers who have bought one of these!
| | |
| --- | --- |
| Colour | Grey/blue, Pink/Beige, Navy Blue |