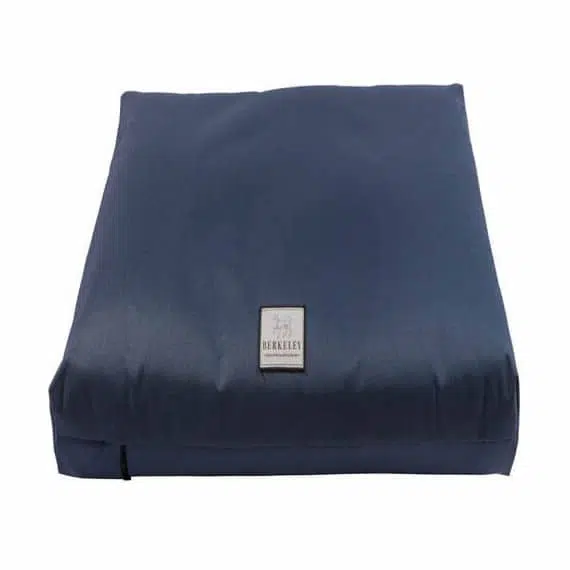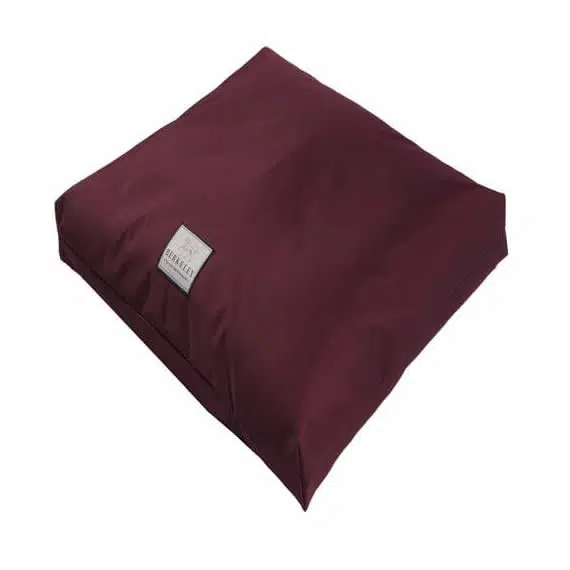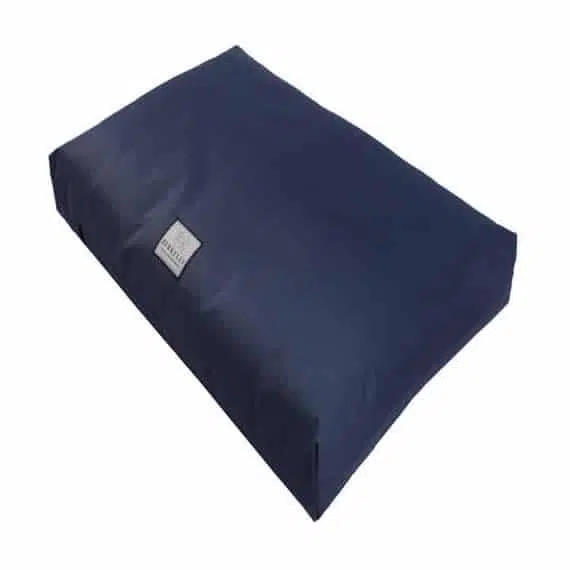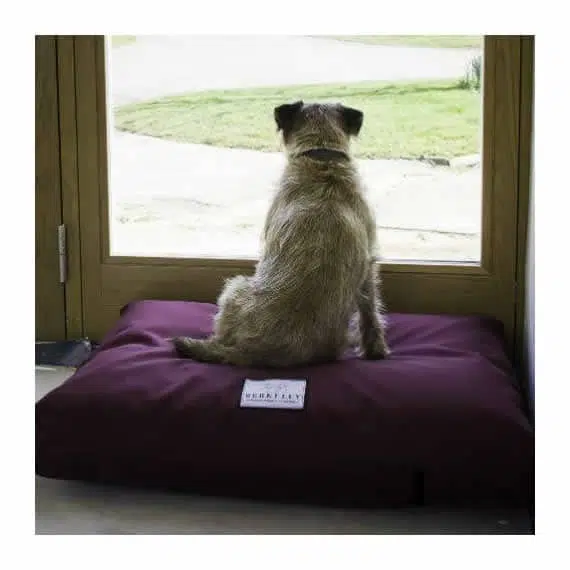 Orthopedic, Waterproof Dog Bed
This orthopedic dog bed is a great innovative waterproof  dog bed mattress offering the ultimate in comfort and orthopedic support for all large and small dogs and fits nicely with our luxury handmade wooden dog bed The Dog Bed its self is 15 cm (6″) thick rectangular mattress with a central layer of pocket springs  between 4 layers of rebound felt.
Much like our human beds this orthopedic dog bed contains many individual pocket springs, housed in fabric pockets, all working independently of each other. This means that support is offered from the edge to the very center of the mattress. The pocket springs in this dog bed allow your dog to either curl up or stretch out with ease and helps to provide an ideal balance of joint support, even weight distribution, insulation and cushioning.
Benefits to this dog bed include:
Ultimate luxury comfort
5 Year Gurantee
Pocket sprung
Orthopedic support
100% Machine washable cover (comes as standard)
Various sizes and colours available
Available in:
Small 80 x 70cm
Medium 110 x 75cm
Large 140 x 90cm
£138.00 – £224.00
Compare
The waterproof dog mattress features individual pocket springs between thick layers of wool felt and cotton offering the ultimate in orthopaedic comfort and support for your dog.

The heart of any premium dog bed is the mattress. Any cushioning material has to be supremely comfortable – soft yet firm enough to provide adequate orthopaedic support. A good mattress should be able to retain its shape and a degree of bounce. The individual pocket springs in this dog mattress provide a unique way of addressing this issue, even for larger dog breeds.
The orthopaedic mattress helps to ensure even weight distribution to alleviate pressure points on sore joints as well as providing warm, breathable insulation from cold, hard surfaces.
The mattresses is 15cm (6″) deep and comes with a tough 100% waterproof PVC–backed polyester cover as standard. Covers are a fully fitted pillow case design with heavy duty Velcro closures. Zips have been avoided as they are prone to damage from chewing.
UK designed, engineered and manufactured
Practical and easy to maintain
Built to last
5 Year Guarantee
This dog bed has been made so that, with proper maintenance and care, you should not need to replace them during your dog's lifetime. They have a 5 year Guarantee against defects in materials or workmanship. It does not cover general wear and tear, neglect, abuse, inappropriate use or any damage deemed to have been caused by chewing, ripping, excessive abrasion or failure to follow cleaning guidelines.
Orthopedic Dog Bed Waterproof Mattress Review
This orthopedic dog bed has been tried and tested by our working cocker spaniel product tester and we cant praise this luxury dog bed enough, on sitting on it yourself it isn't much different from your own, the pocket spring base provides a lot of support and you can feel this difference straight away, for a luxury dog bed you can't go too far wrong with this dog mattress It is also a great option for a country or working dog that often comes in wet and muddy, the bed is 100% waterproof and can be easily wiped clean or hosed down, a great dog bed.
For additional support in choosing the right dog bed please don't hesitate to contact us [email protected]
| | |
| --- | --- |
| Size | Small (80x70cm), Medium (110x75cm), Large (140x90cm) |
| Colour | Navy, Burgundy, Brown, Dark Green |