Dog Friendly Holiday Parks – Top Travelling Tips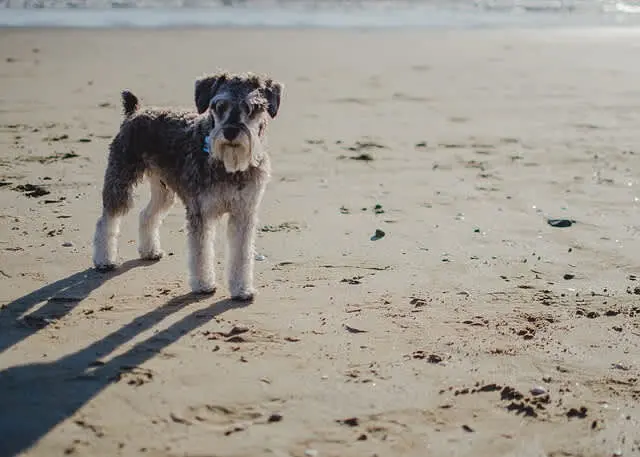 Take a dog friendly holiday
With over 8 million dogs in the UK, it's no wonder there are so many dog friendly holiday park destinations to visit in the UK now. Your dog is part of the family and taking a break with your dog could not be easier to plan. Many holiday cottages, lodges and hotels offer dog friendly accommodation so camping does not have to be the only option! So what are you waiting for? Start preparing for the perfect holiday with your dog.
Firstly, decide where to go. There are many great places to visit and the following locations are just a small selection that have won awards for dog friendliness: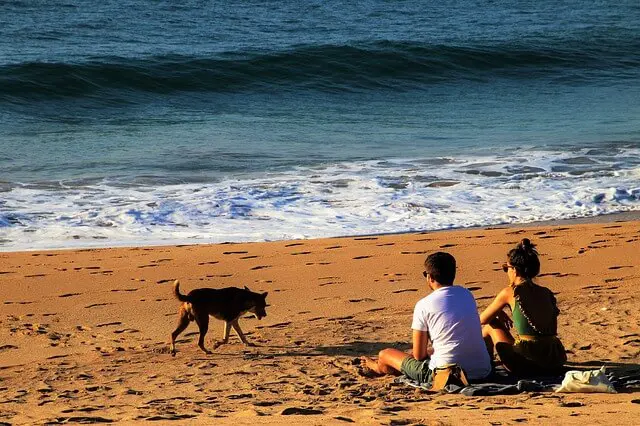 Perranporth, Cornwall 2017 winner for best beach. Perranporth has one of the best beaches in the country. Miles of golden sand and sand dunes. Beautifully clean and a great beach for exercising your dogs and taking in the beautiful views. There is also a dog friendly pub on the beach – what more could you want!

Keswick, Cumbria received the most nominations in the Kennel Club's 'Open for Dogs' Awards to win the most Dog Friendly Town category for four consecutive years 2012-2015. Many of the pubs and shops will welcome dogs and the location offers miles of dog friendly walks and some amazing scenery.

Brecon Retreat, Powys 2017 winner for most luxurious dog friendly hotel. Dogs are made so welcome with their own special treat hamper. Special doggy towels and shampoo and hot running water outside for muddy paws. Soft beds and poo bags and even dog tags with address details in case they get lost. Everything has been thought of.

Melton Mowbray, Leicestershire. Not just great for pork pies, Melton Mowbray was voted most Dog Friendly Town for 2017. The town has been working hard to gain this title and has recently added a dog agility area to the country park. Dog friendly businesses display 'pet welcome' stickers. Read all about what the town has been doing here

Kelso, Scotish Borders 2016 Best Dog Friendly Town winner. Kelso offers many places to stay and eat where dogs are welcome. This includes the public parks and woodland and also the historic Kelso Abbey allows dogs on leads.

Wells-Next-The-Sea, Norfolk has won best beach 2014 and best beach café in 2015. Norfolk has some amazing beaches, parks and campsites and many attractions for all the family.
Tops Tips for the car journey:
Take your dog out for some exercise before the journey to work off excess energy and to toilet. Plan in several stops for breaks. Check out the en route dog friendly eating places if the journey is a long one. Take some dog travel bowls for drinks and food, bottled water and food treats.
Make sure your dog is comfortable and safe in the car. If your dog uses the back dog car seat cover, make sure he has a travel harness to keep him secure. Or if using the car boot in a hatchback or 4X4, there are many travel crates on the market that will fit in the boot space. Alternatively a car boot bed to keep your dog snug and comfortable on the journey.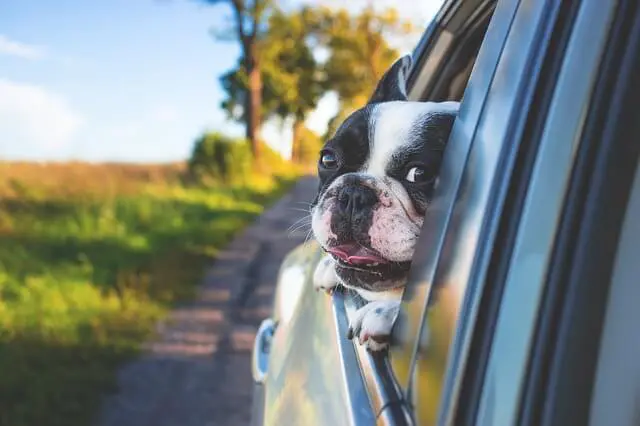 Essentials to pack for your dog friendly holiday:
Dog shampoo and dog towels. If you dog loves mud and swimming then you're sure to need plenty! A dog drying robe is just the job to dry off your wet pooch after a beach or river dip, or a quick shampoo to remove sand and mud!

Travel collapsible dog bowls for water and food.

Grooming kit to keep your dog's coat tangle free after a day playing on the beach. A great foldaway tote bag to keep all these items together is the Paws Plus One canvas dog tote bag. These foldaway tote bags are great for travel and shopping and will fit neatly into a handbag.

Your dog's food, chews and treats. Enough for the duration of your trip.

Dog toys and balls for beach play. Another good use for a foldaway tote bag! The foldaway tote bag can be personalised with a photo of your own dog to make it extra special and there will be no doubting who it belongs to! 

Plenty of poo bags. Always clear up and dispose of your dog's poo in the appropriate bins. Please do not bag and leave behind.

Has your dog been chipped? It is now law for all dogs to have a dog tag and microchipped. Make sure your dog wears a collar and a tag showing your mobile number.
A cooling dog coat and/or fleece dog coat e.g. Hotterdog dog jacket or dog jumper. These are great for the cooler days as they are water repellent and dry very quickly. They also fold up neatly for packing.

Dog collar and lead.

Take down details of a local vet, just in case of emergencies.
Right then, what are you waiting for, have a great holiday with your pooch!